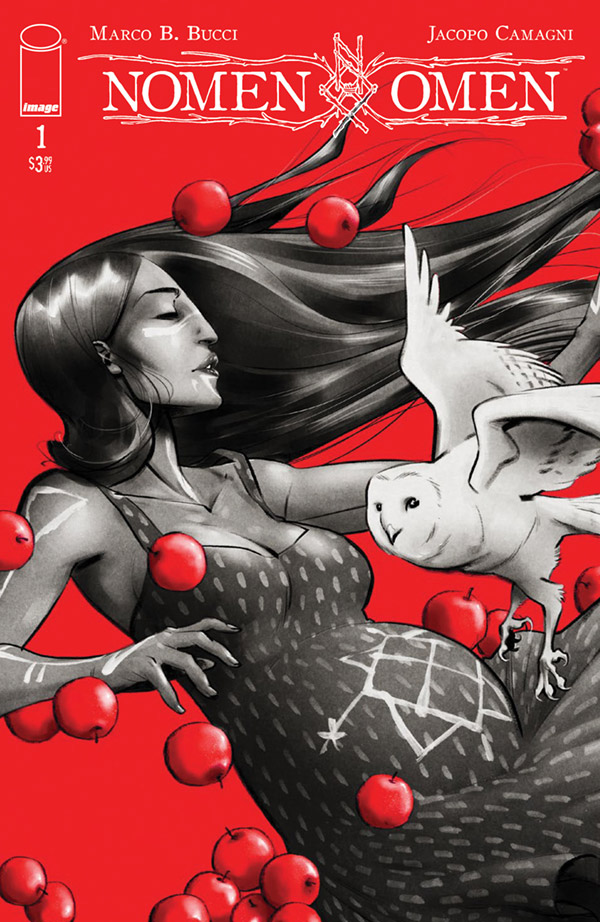 The highly anticipated, suspense-filled urban fantasy series Nomen Omen by writer and RPG creator Marco B. Bucci (Magna Veritas, Memento Mori) and artist Jacopo Camagni (X-Men Blue, Deadpool The Duck) is being fast-tracked by Image Comics for a second printing ahead of launch in order to keep up with increased rate of order growth.
Perfect for fans of Kieron Gillen and Jamie McKelvie's The Wicked + The Divine and Mirka Andolfo's Unnatural featuring a similarly suspenseful story filled with secrets and witchcraft to Sam Humphries and Jen Bartel's Blackbird, the European hit Nomen Omen, first published by Panini Comics to acclaim, is poised to breakout as one of the standout launches of the year.
The 15-issue maxiseries follows Becky Kumar, a geeky twenty-year-old from New York City who is about to cross the veil between our reality and a realm of otherworldly truths. 

But no matter how fast or far she runs, the past will always catch up with her…
Nomen Omen #1 (first printing) will be hitting comic shops on Wednesday, October 2.
The Nomen Omen #1 second printing (AUG198311) will be available at comic book shops on Wednesday, October 30.
And the Nomen Omen #2 (SEP190203) will be available at comic book shops on Wednesday, November 6.
Check out the preview pages below for an early look at the first issue!
Click to View

---
Original post: https://www.previewsworld.com/Article/235422-Dark-Fantasy-Maxiseries-Nomen-Omen-Greenlit-for-Second-Printing-Ahead-of-Release