Gotham High, is a new young adult (YA) graphic novel written by Melissa de la Cruz, one of the most popular voices in YA literature, with stunning illustrations from Riverdale comics artist Thomas Pitilli. Check out the offical book trailer above!
In Gotham High, del la Cruz and Pitilli bring their signature style to DC to put a contemporary twist on Gotham City, following Bruce Wayne, Selina Kyle, and Jack Napier, and more classic Batman characters, in high school, before they take on their iconic mantles. Complete with love triangles, epic parties, and betrayals at every turn, Gotham High is a thrilling teen drama.
Gotham High (JAN200517) is available to pre-order now at your local comic shop.
DC COMICS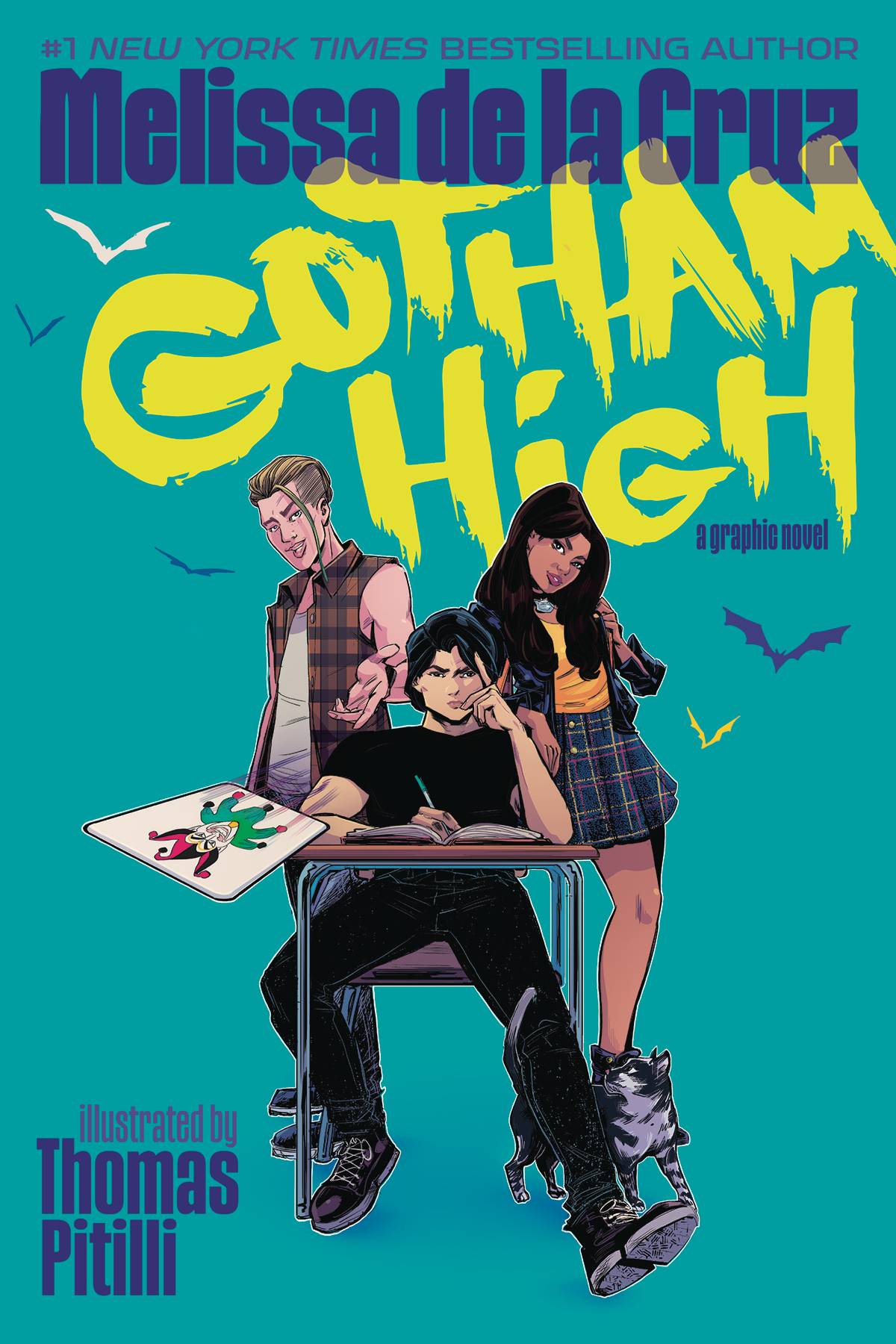 (W) Melissa De La Cruz (A/CA) Thomas Pitilli
From the #1 New York Times bestselling author of Alex and Eliza and The Witches of East End comes a reimagining of Gotham for a new generation of readers. Before they became Batman, Catwoman, and The Joker, Bruce, Selina, and Jack were high schoolers who would do whatever it took-even destroy the ones they love-to satisfy their own motives.
After being kicked out of his boarding school, 16-year-old Bruce Wayne returns to Gotham City to find that nothing is as he left it. What once was his family home is now an empty husk, lonely but haunted by the memory of his parents' murder. Selina Kyle, once the innocent girl next door, now rules over Gotham High School with a dangerous flair, aided by the class clown, Jack Napier.
When a kidnapping rattles the school, Bruce seeks answers as the dark and troubled knight-but is he actually the pawn? Nothing is ever as it seems, especially at Gotham High, where the parties and romances are of the highest stakes…and where everyone is a suspect.
With enchanting art by Thomas Pitilli, this new graphic novel is just as intoxicating as it is chilling, in which dearest friends turn into greatest enemies-all within the hallways of Gotham High!
6″ X 9″
In Shops: Apr 01, 2020
SRP: $16.99
DC PREVIEWS Page #10
---
Original post: https://www.previewsworld.com/Article/241696-DC-Debuts-Trailer-for-Gotham-High