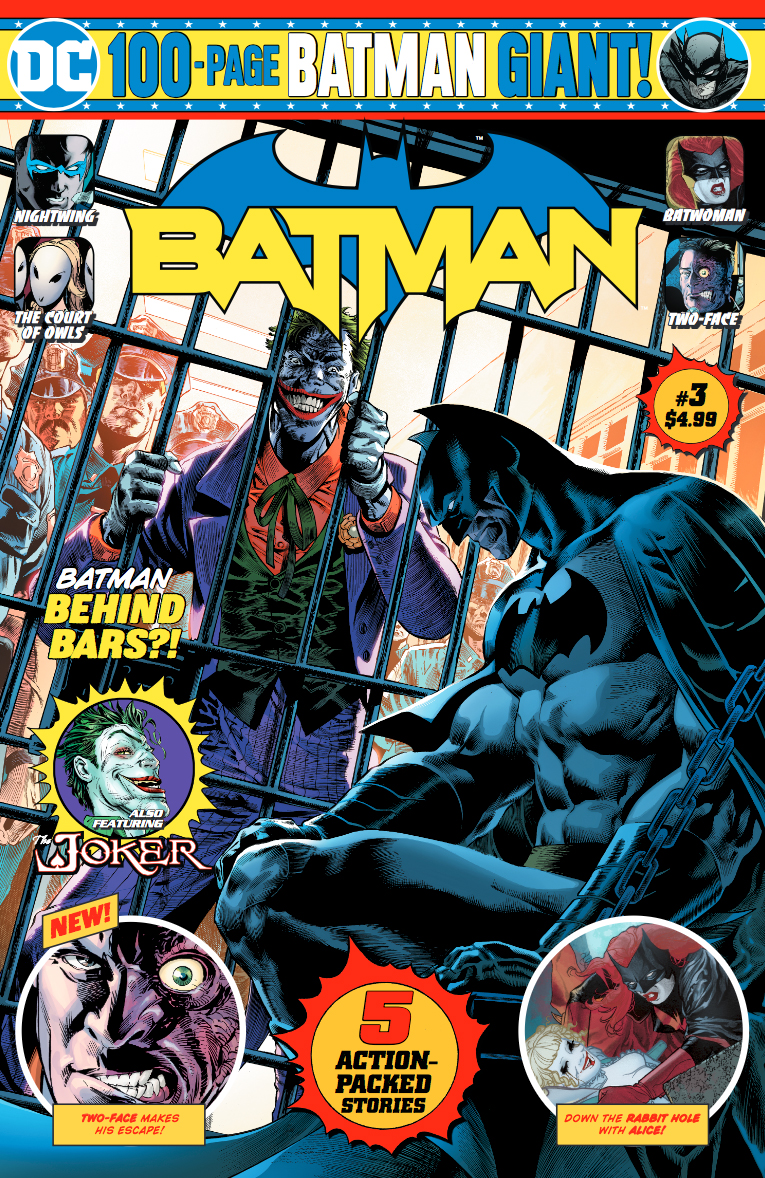 DC has announced the contents and revealed a new cover from Eddy Barrows and Eber Ferreira for Batman Giant #3!

This issue includes these new stories:

* "Dragnet," a 16-page story written by Mark Russell with art by Ryan Benjamin and Richard Friend

Batman goes after the biggest criminals in Gotham City: Bruce Wayne's billionaire peers. But when these blue-blooded businessmen turn to the Joker for help, they find themselves in over their heads. It's up to Bruce Wayne to step in and save them…even though he may be just as guilty as the rest.

* "A Flip of the Coin," an 8-page story written by Frank Tieri with art by Scot Eaton and Wayne Faucher

Locked up in Arkham Asylum, Two-Face dreams of a better life — one with a white picket fence far away from Gotham City and Batman. He's got the perfect plan and it's all within his grasp…as long as his coin flip turns up heads.

Plus, these reprint tales:

* "The Court of Owls Part 3: The Thirteenth Hour," from Batman #3 (2009)
* "Elegy Part 2: Misterioso," from Detective Comics #855 (2011)
* "Better than Batman Part 3," from Nightwing #3 (2016)

Batman Giant #3 (DEC190425) has Final Orders Due on January 6 and will be available in comic shops February 5.
---
Original post: https://www.previewsworld.com/Article/238773-DC-Reveals-Contents-Cover-for-Batman-Giant-3