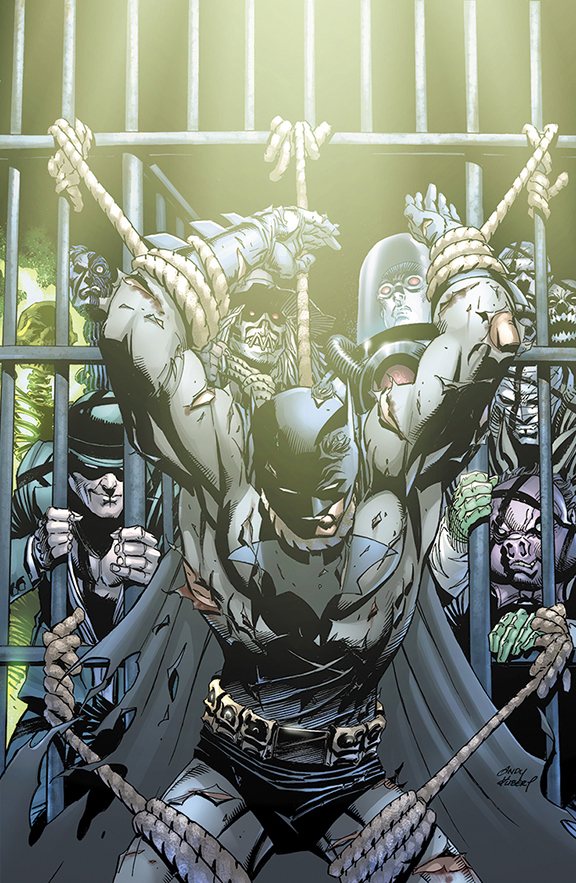 DC Comics has updated the contents and main cover for the upcoming Batman #70.
The solication information:
In chapter one of "The Fall and the Fallen," Batman escapes his Knightmares only to wind up in a whole other bad dream. He's locked in Arkham Asylum with his worst enemies, and the only way to get out is to fight them all. It's a gladiatorial game of madness and mayhem, all for the amusement of Bane!
This issue is written by Tom King with art by Mikel Janin and Jorge Fornes, with the new cover (MAR190487) by Andy Kubert and a variant cover (MAR190488) by Leinil Yu.
---
Original post: https://www.previewsworld.com/Article/228089-DC-Reveals-New-Cover-Solicitation-Info-For-Batman-70