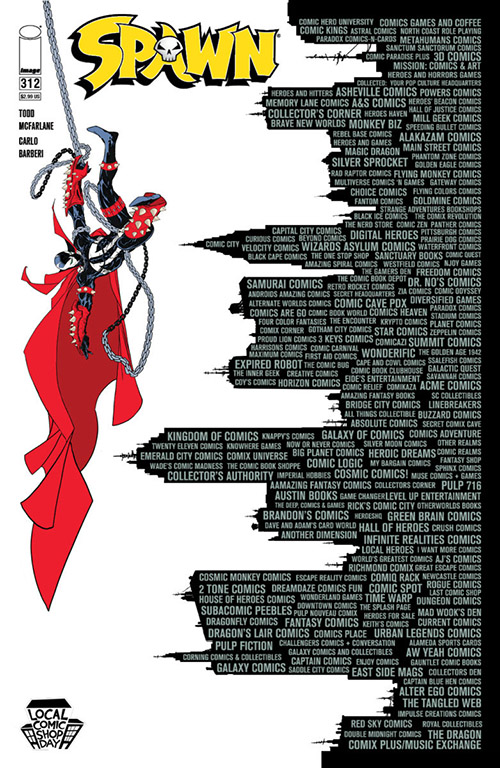 Image Comics will participate in ComicsPro's Local Comic Shop Day 2020 this year on Wednesday, November 25 with four exclusive variants in celebration of the Direct Market retailers.
The variants will include a special Green Eggs & Ham homage variant of ICE CREAM MAN #20 by W. Maxwell Prince & Martín Morazzo, a flashy gold foil edition of the INVINCIBLE #1 by Robert Kirkman and Cory Walker for fans getting excited about the upcoming Amazon Prime Original TV adaptation, a gorgeous gold foil edition of the MONSTRESS: TALK STORIES #1 by Marjorie Liu & Sana Takeda that even professor Tam Tam will approve of, and a comic shop name-dropping variant of SPAWN #312 by Todd McFarlane himself to feed fans' feverish Spawnmania.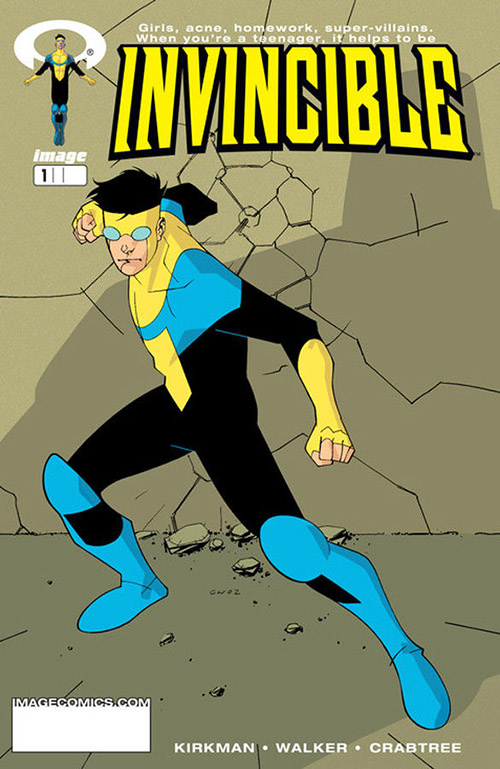 "Robert Kirkman, Erik Larsen, Todd McFarlane, Marc Silvestri, Jim Valentino, and all of the amazing creators we work for and with are proud to be part of a marketplace that is both fiercely independent and resoundingly resilient, and this year, with stores everywhere still recovering from the effect a worldwide pandemic has had on their businesses, it's more important than ever to give our retailer partners a lift in whatever way possible," said Eric Stephenson, Publisher & Chief Creative Officer at Image Comics. "None of us would be able to do what we do without the support of comics shops, and by continuing to participate in annual events like Local Comic Shop Day, especially with Todd's retailer appreciation variant for SPAWN #312, we hope it's clear that Image Comics supports them as well."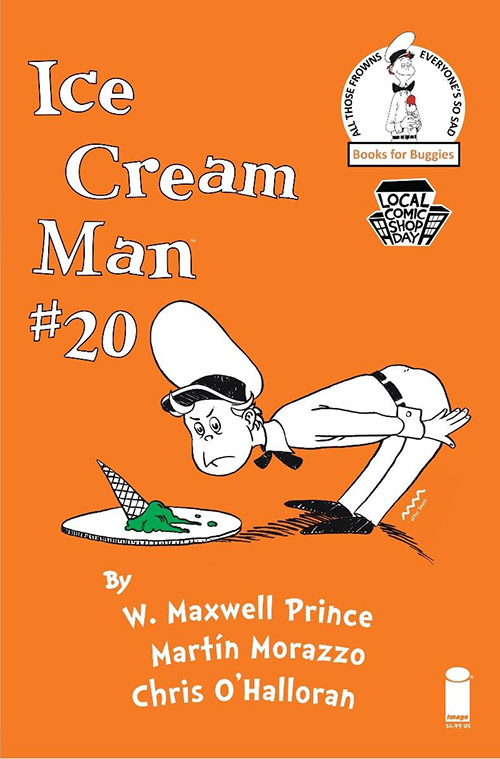 Local Comic Shop Day® 2020 will be celebrated on Wednesday, November 25 this year at participating local comic shops. Local Comic Shop Day is sponsored by ComicsPRO – the Trade Organization for comic book stores. ComicsPRO is a volunteer non-profit organization dedicated to improving the comic book specialty market. The goals of ComicsPRO are: to help to develop better marketing and daily business practices for comic book retailers, to improve the condition of their industry by educating the public about comic books in general, and to provide a voice for independent comic book retailers. Visit localcomicshopday.com for more information.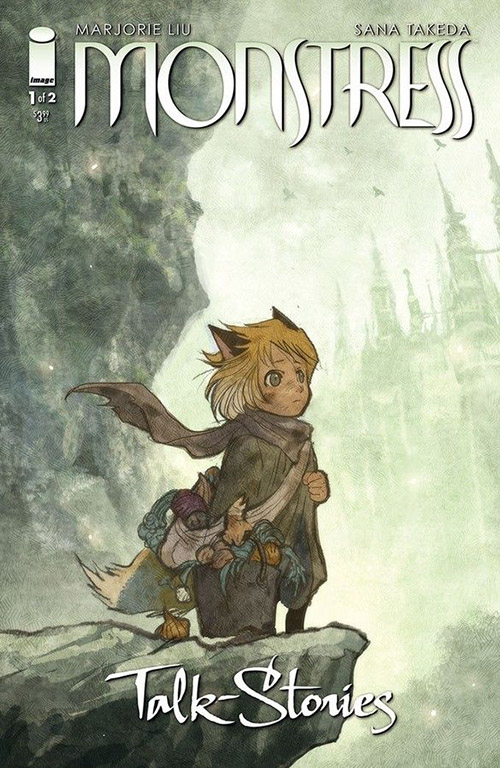 ---
Original post: https://www.previewsworld.com/Article/247095-Image-Announces-Exclusive-Spawn-Cover-For-Local-Comic-Shop-Day