They've been amongst us all along, living in the shadows. pic.twitter.com/V5XIgs6zLo

— The Old Guard (@oldguardmovie) May 7, 2020
A brief teaser trailer has been released for The Old Guard, Netflix's adaptation of the acclaimed Image Comics miniseries by Greg Rucka and Leandro Fernandez, and starring Charlize Theron and Chiwetel Ejiofor.
Cursed with immortality, Andromache of Scythia and her comrades-in-arms ply their trade for those who can find — and afford — their services. But in the 21st century, being immortal is a difficult secret to keep, and when you live long enough, you learn that there are many fates far worse than death.
IMAGE COMICS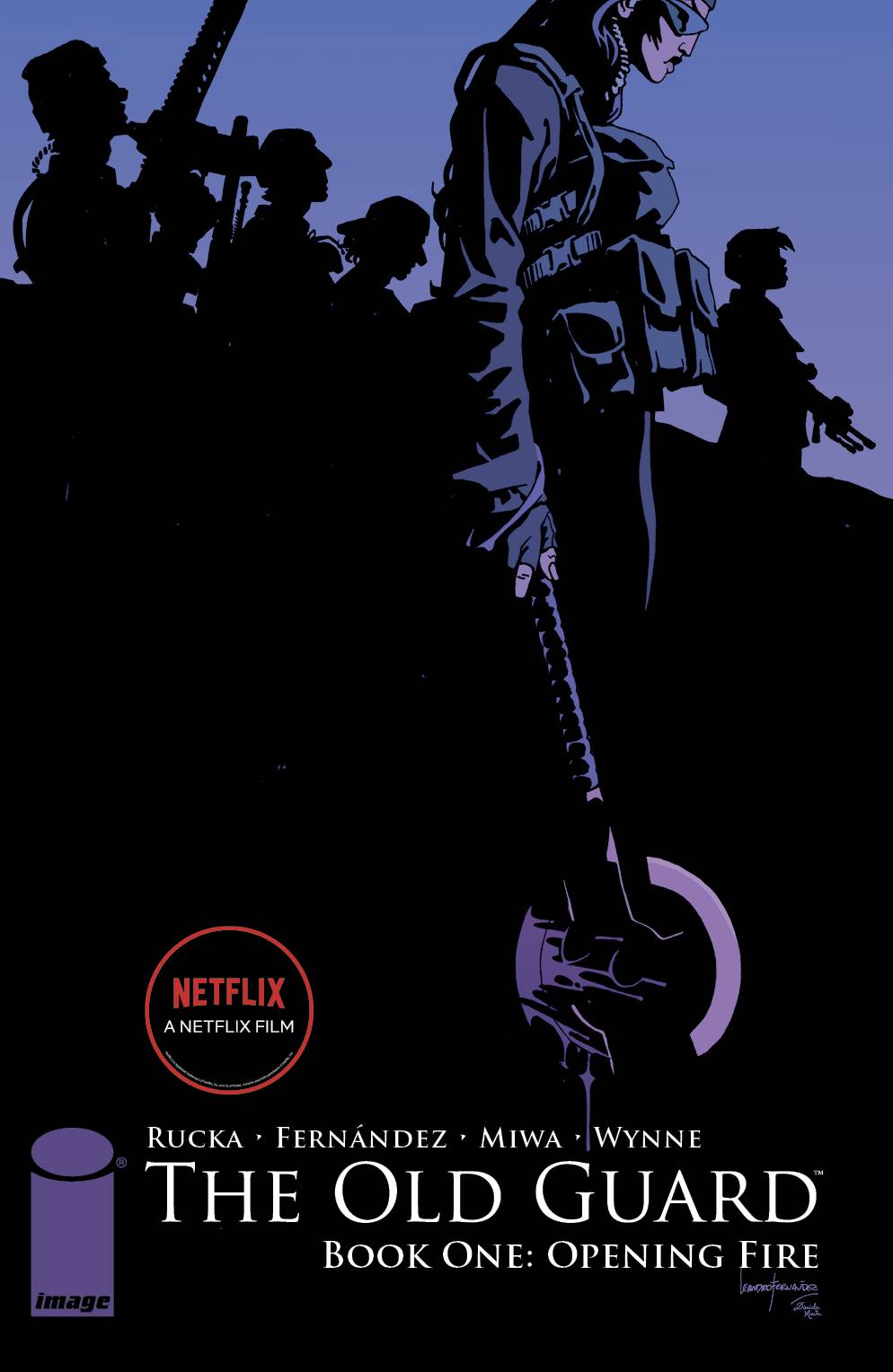 (W) Greg Rucka (A/CA) Leandro Fernandez
Collecting the critically acclaimed miniseries by GREG RUCKA and LEANDRO FERNANDEZ. Old soldiers never die…and some of them don't even fade away. Cursed with immortality, Andromache of Scythia and her comrades-in-arms ply their trade for those who can find-and afford-their services. But in the 21st century, being immortal is a difficult secret to keep, and when you live long enough, you learn that there are many fates far worse than death.

Collects THE OLD GUARD #1-5
In Shops: Aug 23, 2017
SRP: $16.99
PREVIEWS Page #203
---
Original post: https://www.previewsworld.com/Article/242464-Images-Old-Guard-Lands-at-Netflix-with-New-Teaser