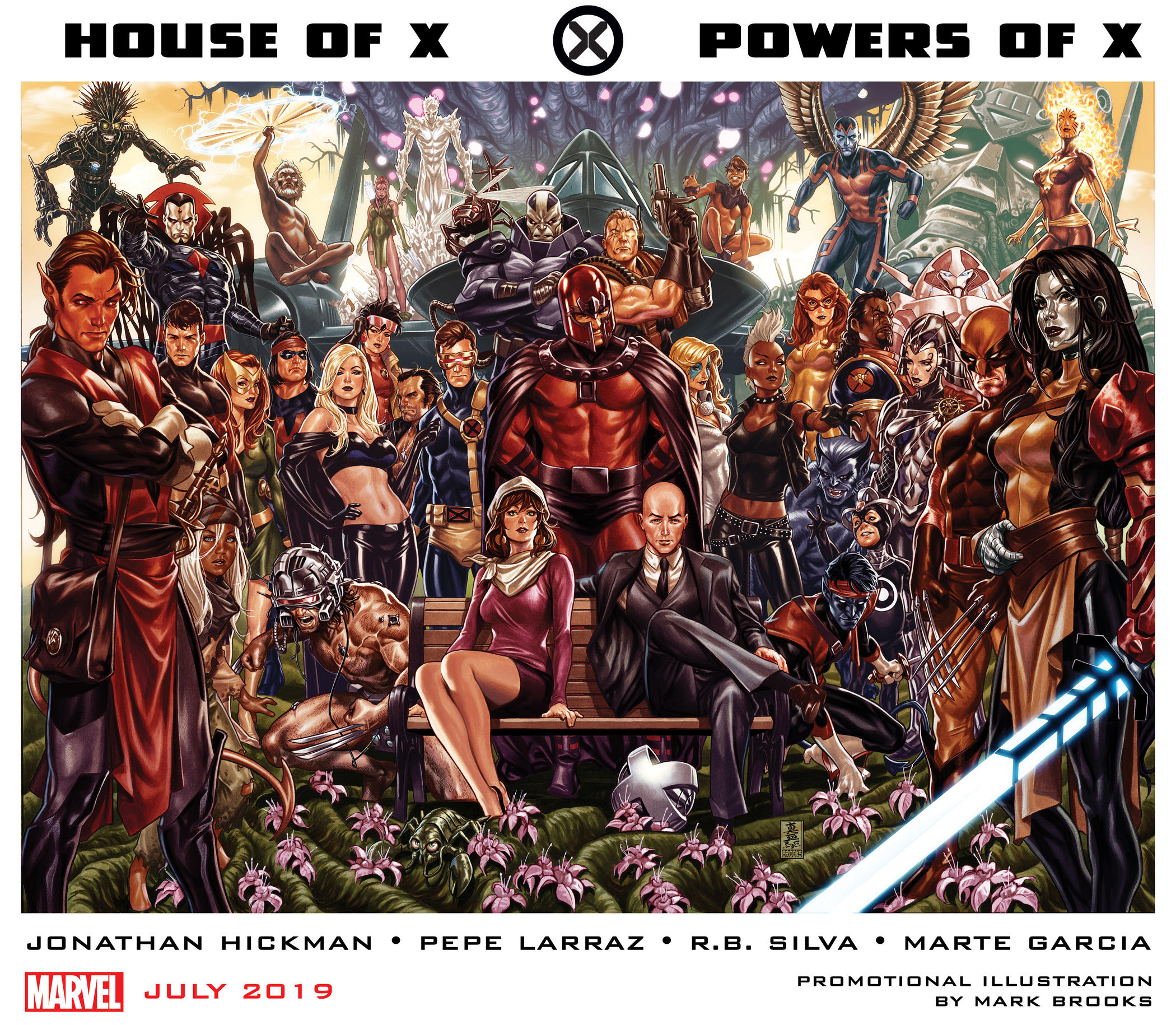 After weeks of speculation from comic book fans around the world, Marvel revealed the next monumental chapter for the X-Men during this year's Chicago Comic & Entertainment Expo. During Marvel's Next Big Thing Panel, critically-acclaimed creator Jonathan Hickman announced two new series: HOUSE OF X and POWERS OF X, beginning this July!
Ever since Stan Lee and Jack Kirby introduced the X-Men, fans everywhere have followed the extraordinary stories of the X-Men through seminal moments like GIANT-SIZE X-MEN, 1991's X-MEN #1, AGE OF APOCALYPSE, and NEW X-MEN. Each of these moments introduced a new era for mutantkind—and starting this summer, the world will experience the next seminal moment in the history of the X-Men with HOUSE OF X and POWERS OF X.
"We are excited to have Jon back with the Marvel family, and we could not have asked for a better creative team to help usher the X-Men into a whole new era," says Marvel Editor in Chief C.B. Cebulski. "While we can't reveal too much about the story just yet, these new stories will redefine the X-Men and their place in the Marvel Universe. This is a historic moment both new and passionate fans won't want to miss."
These two new series—written by Jonathan Hickman with art by Young Gun Pepe Larraz, R.B. Silva, and colorist Marte Gracia—will build from every major X-Men milestone since 1963 up through the current X-Men series and storylines fans know and love, including some of our most iconic characters from over the decades. Each series will be released on an alternate weekly schedule, starting with HOUSE OF X, followed by POWERS OF X. Fans will be able to follow along each week this summer and witness history unfold.
Look for House of X and Powers of X at your local comic shop this July.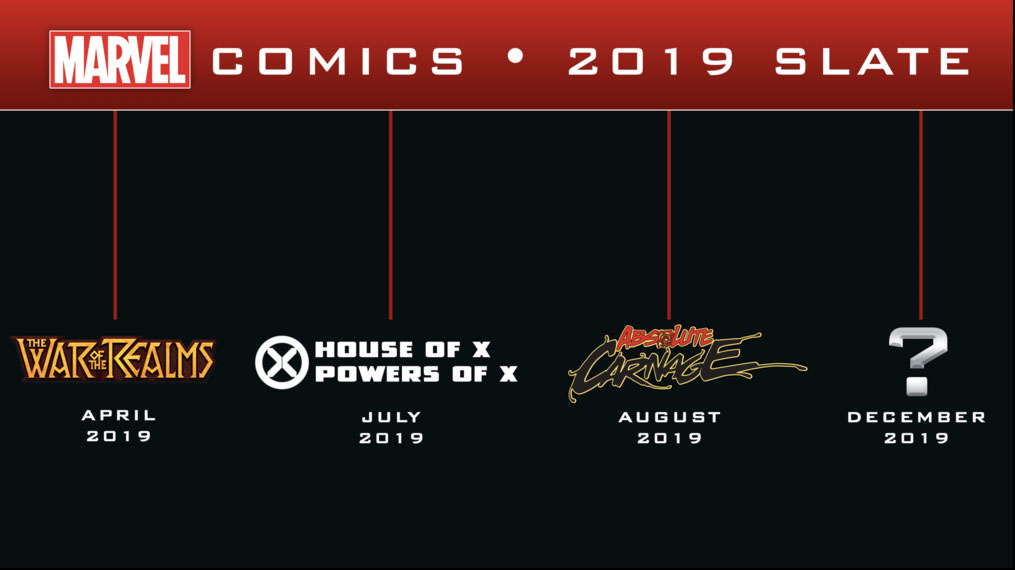 Marvel also revealed that a yet-to-be-named story will be beginning in December, following the upcoming storylines of War of the Realms, House of X, Powers of X and Absolute Carnage.
---
Original post: https://www.previewsworld.com/Article/227721-Jonathan-Hickman-To-Helm-New-X-Men-Series-House-of-X-and-Powers-of-X