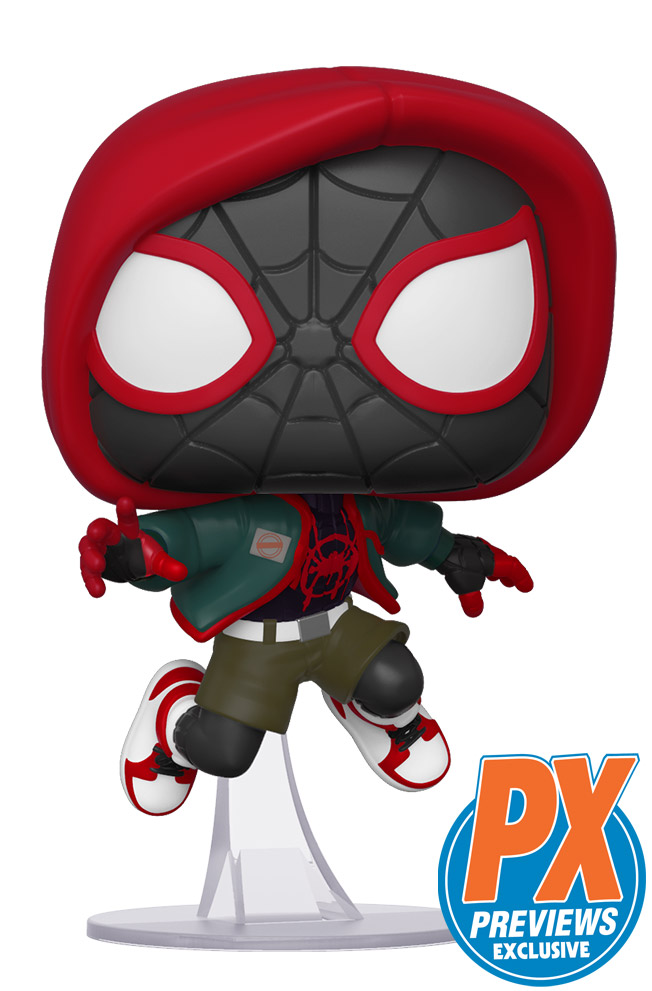 A brand-new PREVIEWS Exclusive Pop! Miles Morales from the animated film, Spider-Man: Into the Spider-Verse, is heading to your local comic shop!
Marvel's teenage super hero swings into action in the Oscar award-winning movie Spider-Man: Into The Spider-Verse, and now you can collect Miles in his casual outfit with this PREVIEWS exclusive Pop! figure!
Dressed in his signature hoodie and sneakers over his costume, Miles is ready to swing through the city with style! This Exclusive Miles Morales Pop! Figure measures about 3 ¾" tall and comes in a window box for display!
The Pop! Marvel Into The Spiderverse Casual Miles Morales PX Vinyl Figure (JAN199071, SRP: $12.99) will be limited, so preorder now at your local comic shop!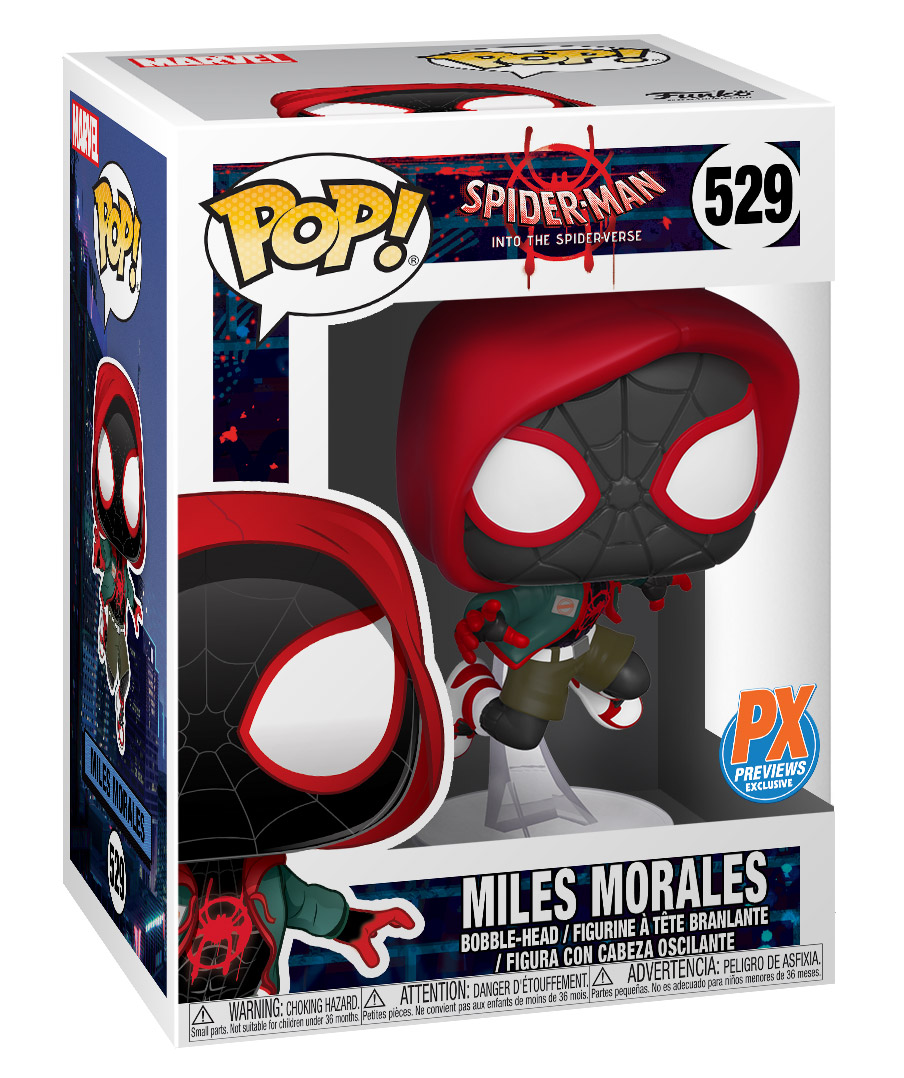 ---
For every six Pop! Marvel Into Spiderverse Casual Miles Morales PX Vinyl Figures ordered through September 16, 2019, comic shops will receive a PREVIEWS Exclusive Miles Morales: Spider-Man #9 variant. Please check with your comic shop retailer about the availability of this limited variant cover.
---
Original post: https://www.previewsworld.com/Article/233005-PREVIEWS-Exclusive-Funko-Pop-Miles-Morales-Zips-From-The-Spider-Verse-and-Into-Comic-Shops